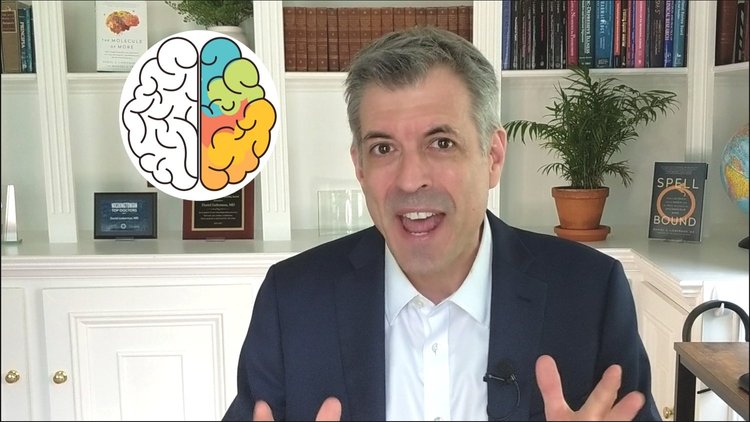 Dr. Daniel Lieberman is an award-winning educator, researcher, and professor of Psychiatry and Behavioral Sciences at George Washington University in Washington, DC. He received his medical degree at New York University, where he also completed his psychiatric training. As a researcher, he provided insights on mental health topics for the US Department of Commerce, the Office of Drug and Alcohol Policy, and the US Department of Health and Human Services. Daniel has published more than 50 scientific papers and book chapters, and he shares his expertise on the neurobiological basis of human behavior as a frequent guest on podcasts, television, and radio.
Daniel Lieberman co-authored the international bestseller The Molecule of More, which has been translated into 16 languages. His second book, Spellbound: Modern Science, Ancient Magic, and the Hidden Potential of the Unconscious Mind, reveals how to join forces with your unconscious mind to find more meaning in everyday life, make better decisions, and develop a richer and more balanced way of living.
In This Episode, you Will Learn:
What is dopamine?
What is its value in the human mind?
What is Reward Prediction error and why do we need to be aware of it?
What are some of the dangers of dopamine dysregulation?
What is the role of dopamine in addiction?
Can you explain control dopamine over desire dopamine?
What is the rule of dopamine in willpower?
How is addiction logical to a person with Substance or Food Use Disorder?