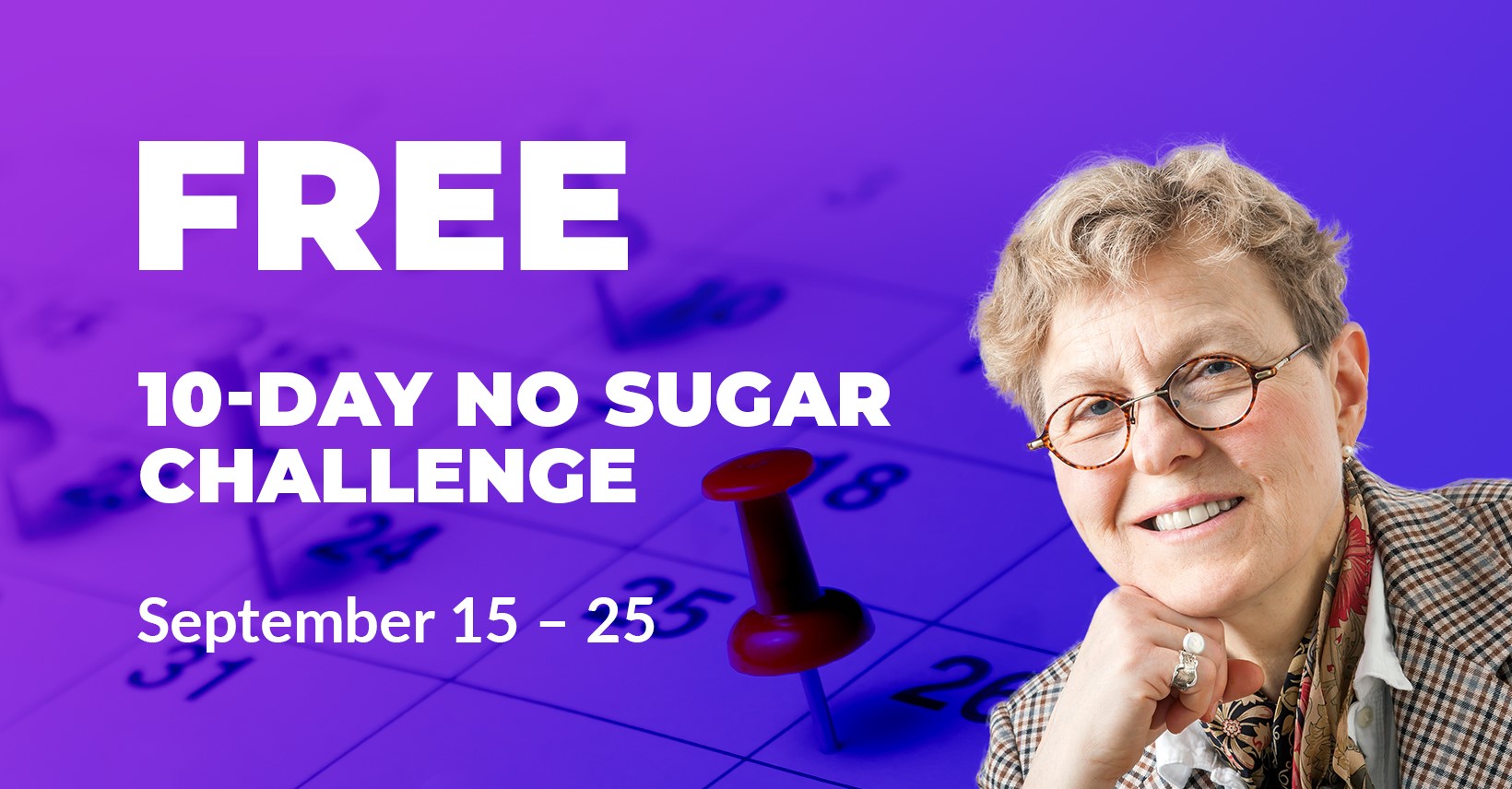 Need extra / more intensive support?
FREE lectures, groups, coaching – every other day – FREE
The 10 Day NO SUGAR CHALLENGE
Sept 15 to 25
The purpose of this challenge is to help you get started on a lifestyle towards optimal health.
Click Here to join the Free 10-Day No Sugar Challenge
We can't wait to help you get started!
Join our free challenge and get 10 days of support, education, and expert guidance in a safe, welcoming space free of food shaming and judging. We get started on September 15 and the challenge runs through September 25.