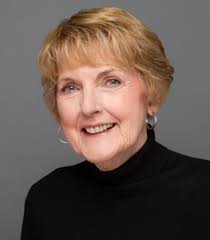 Aileen Burford-Mason, Ph.D., is a biochemist, immunologist, and cell biologist and a widely recognized expert in the field of vitamins and their appropriate use in health maintenance, healthy aging, and the prevention and treatment of disease. Respected for her balanced and scientifically-based approach, Aileen is known for her ability to take the latest findings in diet and supplement research and translate them into practical evidence-based guidelines for both lay audiences and health professionals.
A go-to person for radio, TV, and print journalists, Aileen is in regular demand for media commentary on the latest research and controversies in the field of dietary supplements.
In today's episode of "The Food Junkies Podcast"
What is orthomolecular medicine?
We discuss sugar, carbs, and refined carbs and the roles they play in our health
Aileen and Vera talk about Food Addiction
Obstacles Aileen has faced
And so much more!