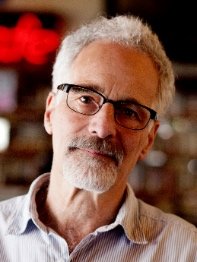 Marc Lewis, Ph.D., is a neuroscientist and professor of developmental psychology. He has authored or co-authored more than fifty journal articles in neuroscience and developmental psychology. Presently, he speaks and blogs on topics in addiction science, and his critically acclaimed book, Memoirs of an Addicted Brain, is the first to blend memoir and science in addiction studies. His newly released book, The Biology of Desire, debunks the currently popular disease model of addiction.
IN TODAY'S EPISODE:
His personal/professional journey
Memoir of an Addicted Brain – addiction as a learned behavior
Disease vs Disorder
Dopamine and the Reward Center
Comparing substance use and addictive behaviors
Relapse – causes
Abstinence
The Inner Critic and it's role in Addiction, relapse, and Recovery
Internal Family Systems
How our environment and isms influence addiction and recovery
Techniques Dr. Lewis uses when working with addiction; Not all approaches work for all people or at all times
Pushback Dr. Lewis has received
What's next: Another book
Signature Question – If you could tell a younger version of yourself something about addiction, what would it be?