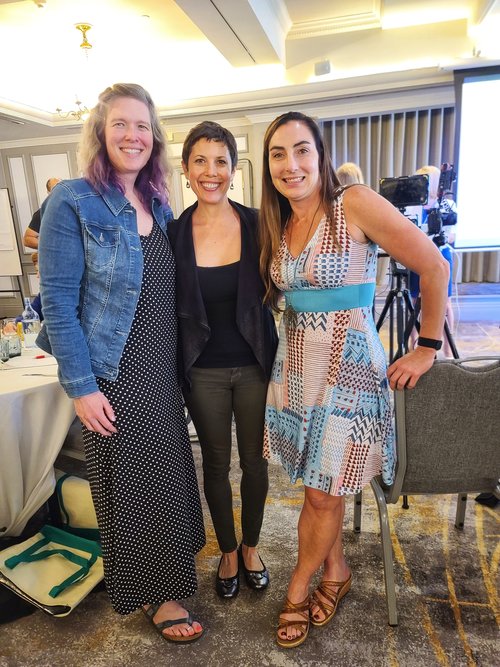 In Today's episode – Food Junkies Podcast brings you Dr. Jen Unwin, Heidi Giaever, Charlotte Schon Poulsen, Frida Sandin, and David Wiss to discuss our audit of Food Addiction Treatment and the first paper Jen has published on the findings.
Dr. Jen Unwin, a Clinical Psychologist, works with the NHS helping patients manage chronic illness and achieve wellbeing. She also works with her GP husband Dr. David Unwin helping patients stick to lifestyle changes. Dr. Unwin is a fellow of the British Psychological Society and a former chair of the UK Association for Solution Focused Practice.
Heidi Giaever is a Nutrition Consultant & Lifestyle Medicine Practitioner, X-PERT Diabetes Coach & Food Addiction Counsellor with a Primary focus on Metabolic health, sustainable weight loss and healthy weight management, remission of diabetes, real food and holistic health, practical help with addictive food behaviours. She is also the Director of Huntsland Nutrition CIC, a not-for-profit community engagement company with the tag line; "Health comes before ALL else".
Charlotte Schon Poulsen is an Alcohol & Drug therapist, health coach and nutritional advisor. She is passionate about dietary and behavioral effects on the mind and body.
Frida Sandin is a Holistic Addiction Medicine therapist, behavioral scientist, and nutritional advisor. She is a "sober addict" with a big heart to help others relate and quit the drug.
Dr. David Wiss, PhD, is an advocate for change and improvement in the emerging fields of nutrition and behavioral health. Being a dietitian, he welcomes new ideas and encourages critical thinking when collaborating with other professionals, colleagues, and students. As a leading Health Nutritionist in Los Angeles, Dr. Wiss hosted several annual non-profit conferences in Los Angeles that focused on controversial issues in nutrition. This led the California Academy of Nutrition and Dietetics to award him the "Emerging Dietetic Leader Award" in 2020.
In This Episode, you Will Learn:
How did Jen and Heidi come up with the idea to audit Food Addiction Treatment
The design of the audit study
What made the groups want to be involved?
What did we audit? What did the interventions look like
The food plans
Surprises, Assumptions, and Results
What do the findings mean for us as clinicians? Researchers?
What is the significance of doing this audit?
What changes have been made to how we work with clients since running this study?
What related research do we hope to see in the future?
What can we expect from each group moving forward?