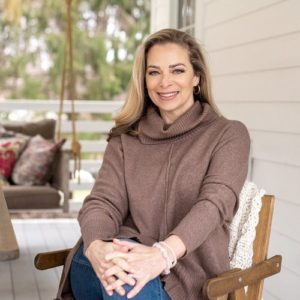 Terri Cole is a licensed psychotherapist, relationship expert, author, and total Boundary Boss. She's taught thousands of women just like you to talk true, be seen, and finally live FREE as the most authentic, most empowered version of themselves.
Terri is a global leading expert in personal empowerment. For two decades, she has worked with some of the world's most well-known personalities, from international pop stars to Fortune 500 CEOs. She has a gift for making complex psychological concepts accessible and then actionable. 
All of the practices, techniques, and concepts she shares are informed by the Five Pillars of Self Mastery, a transformational system based on her personal and professional experience as a licensed clinical therapist for more than 2 decades.
She believes we are WAY overdue for a healthy boundary REVOLUTION.
Today Terri talks to use about:
What boundaries are
How critical it is to have good boundaries
Why is it so hard to set boundaries
How NOT setting boundaries serves us
Some telltale signs that you have problems with boundaries
How do we set them kindly and clearly without sounding mean
What is secondary gain? Can it help explain how it keeps us stuck in our slips, binges and a return to using? 
 
Then we unpack perfectionism and codependency with a new version of codependency that will make your head spin. High-functioning codependency!