The Scary Truth About Halloween – Sugar-Proof Your Kids!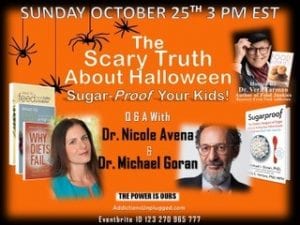 Halloween Beware! Sugar and sweeteners can impair our children's intelligence, mood and physical development. Sugar-Proof YOUR holidays!
In this Q and A, we will also discover some techniques and strategies on how to curb a child's appetite for sugar. If it is possible to eat sugar safely, these specialists can tell you how to sweet proof your family life, especially in light of the upcoming food holidays like Halloween and Christmas.