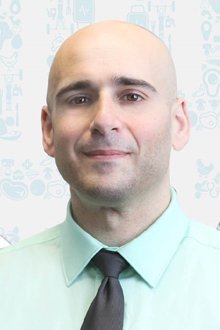 Dr. Tro is a board-certified Internal Medicine & Obesity Medicine Physician. Dr. Tro received his medical degree from Touro Medical College and completed his Internal Medicine Residency in the Yale New Haven Health System at Greenwich Hospital, serving as Chief Medical Resident during his time there.
Dr. Tro's therapeutic focus includes diabetes, obesity, hypertension, hyperlipidemia, metabolic syndrome, and PCOS. Dr. Tro's approach begins with intensive lifestyle changes including diet, exercise, improved sleep hygiene, as well as stress management, and mental health.
Dr. Tro has extensive training in point-of-care ultrasound and is board certified in both Obesity Medicine and Internal Medicine.
IN TODAY'S EPISODE:
Tro's personal story: Addiction, Eating Disorders, Obesity
Separating dogma from personal needs and recovery
His program, results, effectiveness
Addiction screening
GLP Medications
Low Carb MD podcast
The future of bariatric medicine
Signature Question