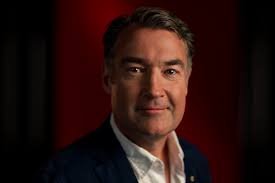 Dr. James Muecke is an ophthalmic surgeon and ophthalmologist. James has also been recognized for his work globally, particularly in Southeast Asia, and has been awarded the Australian of the Year for 2020.
Dr. James Muecke AM graduated with Honours from the University of Adelaide Medical School in 1987. Following his internship, James lived and worked as a doctor in Africa and subsequently as an eye surgeon in the Middle East, battling malaria, wild animals, and rebel soldiers. He founded Sight For All in 2008, turning his boundless energy into a fight against blindness in the Aboriginal communities of Australia and some of the poorest countries of Asia and Africa. His commitment to social impact and humanitarian endeavors has earnt him several awards including an Order of Australia in 2012, the Australian Medical Association's President's Leadership Award in 2013, and Ernst & Young's Social Entrepreneur for Australia in 2015. James is Australian of the Year for 2020.
IN TODAY'S EPISODE:
Dr. Muecke's personal and professional journeys
How sugar impacts eye health
What our eyes can tell us about our health
How his colleagues react to his interventions
What's next
Our Signature Question
Welcome, Dr. Muecke!!!